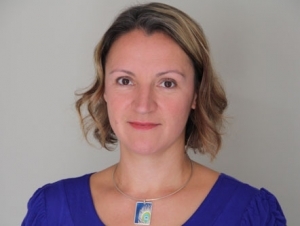 Owner/registered massage therapist/yoga teacher
An experienced massage therapist and business owner since 1999, Magda built her clinic, Momentum Wellness Centre to a point where expansion was imminent.  Having been introduced to the benefits of yoga while studying massage, Magda inquired with Breathing Space Yoga Studio, and decided to expand her business to include a yoga studio.
Magda believes that the focus on posture and breathing in yoga makes it a natural partner to massage therapy, and she is excited to be providing both healing modalities to her clients. 
Magda trained with Breathing Space to become a yoga instructor and graduated in the spring of 2013. Beyond the walls of her centre, she enjoys her time with her husband Mike and her two children Nate and Hugo.